The Ultimate Guide to Shopping for your Favorite Outer Banks Sweatshirt
Gray's Sportswear
We all have that one favorite sweatshirt or hoodie we love to wear year after year, even with all the wear and breaking in it just becomes more comfortable. More than likely it's probably one you purchased as a souvenir to remember your vacation or a favorite restaurant. Every time you wear that sweatshirt it reminds you of the time you spent on the getaway with your family or friends.
Here on the Outer Banks of North Carolina our family owned shop, Gray's Outer Banks Lifestyle Clothing Company, has you covered for your new favorite Outer Banks sweatshirt for women, men and kids! When shopping at any of our 4 locations or shopping online you can be sure to find the best quality sweatshirts that'll last for years!  
Outer Banks Champion Sweatshirts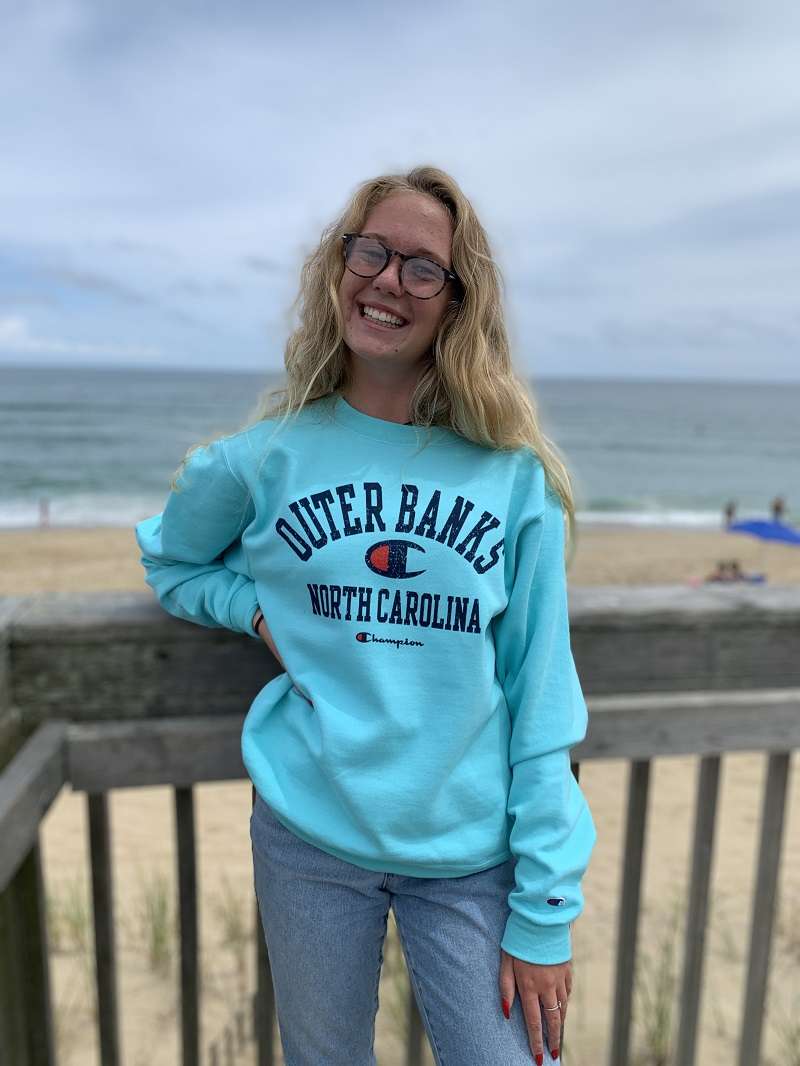 Shop our selection of Champion sweatshirts during your next Outer Banks vacation! Since 1919 Champion has been making their products responsibly. The most popular Champion PowerBlend hoodies are made with U.S. cotton and recycled polyester fibers.
Depending on the Outer Banks weather you may even need a Gear Big Cotton hoodie. Gear for Sports is recognized as one of our highest quality sweatshirts! You can be sure to find Gear hoodies t-shirts, jackets and hats while shopping at Gray's. Gear for Sports continues to strive at reducing their environmental impact in all aspects of their work environment.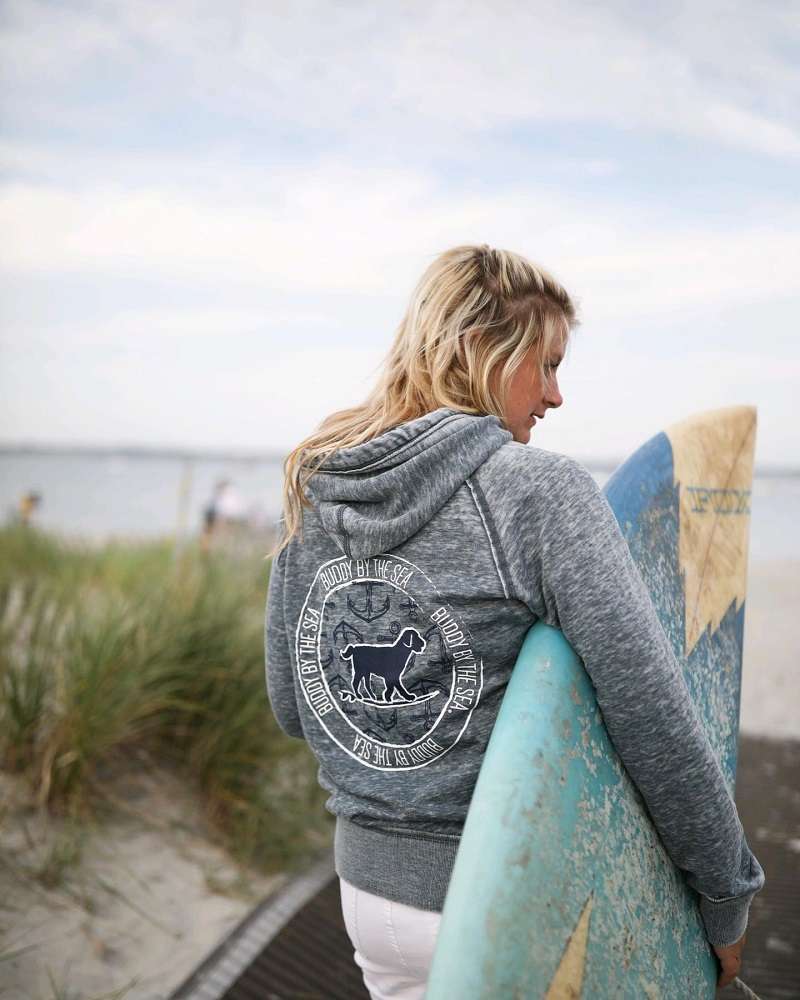 Buddy By the Sea is the newest addition to our Outer Banks hoodies! Not only are the dog prints colorful and sweatshirts cozy but 10% of net proceeds are donated to Service Dog Foundations. "Because everybody deserves a buddy!™"
Gray's Outer Banks Lifestyle Clothing Company is the only licensed Outer Banks Under Armour retailer in North Carolina!
Next time you visit the OBX be sure to add Grays to your shopping list!